Patmos Engineering: Your experts in DO-254 training & DO-178C training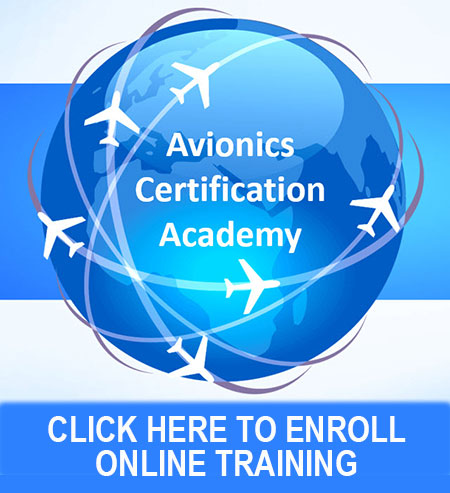 Thorough and high-quality training should be the first step for any organization seeking to become proficient in the complex and nuanced world of airborne electronic certification. Whether it is hardware or software, it is impossible to just read the DO-254 or DO-178C standards and understand what truly needs to be done. Thus, setting up a low risk, compliant design flow requires learning from industry experts in terms of "how" to be compliant in the most efficient ways. There is no better expert than Tammy Reeve.
Tammy offers flexible training for every situation. Some companies prefer to train people as a team. Others require bringing new team members up to speed as they join. Some prefer on site or customized training, tuned to the company's specific needs. Others prefer to have their employees learn in a more flexible "on your own time and at your own pace" environment. Regardless of your situation, Patmos has the high quality materials and knowledge suitable for you…
"Tammy is an expert in this material and teaches with enthusiasm for students to learn. Highly Recommended!"

Training Participant from CTSI
On-line/On Demand Training
If you need training immediately or if you are just seeking training for several students, then on-demand training may be right for you. Patmos is a partner in a new and unique online training platform called the "Avionics Certification Academy", where students can learn DO-254, DO-178C and more on their own time and at their own pace in a highly convenience and low cost format.
Live Onsite
If your team needs training, then it may be most economical and convenient to have Patmos come to you for live, onsite training. Patmos offers a number of standard training classes as described below.
Customized
If your team needs specific training and your project could use some assistance, then it may be most suitable to have Patmos prepare customized training, come to your site and deliver both training and consulting services.
Summary of Differences between DO-178B and DO-178C
Click here for a brief summary of differences between DO-178B and DO-178C. For more comprehensive information on this topic Patmos also offers a training class called "Certification of Software (DO-178C)"
DO-254, DO-178C, and ARP 4754A Training Classes
TR-101
Certification of Airborne Electronic Hardware (DO-254)
This two-day course is geared for the hardware engineer, technical manager or project manager wanting to understand DO-254 compliance in the greater content of certification as well as within the myriad of supplemental policy documents that now define what it means to comply with DO-254.
Download complete TR-101 course description and training outline. [PDF]
TR-102
Certification of Software (DO-178C)
This two-day course is tuned for the software engineer facing compliance with DO-178 for the first time or simply wanting to refresh their understanding of today's airborne software compliance processes –now including a comparison of the changes from DO-178B to DO-178C.
Download complete TR-102 course description and training outline. [PDF]
TR-103
Certification Overview: ARP 4754A and DO-160
This one-day course is best suited for the hardware/software engineer or manager wanting to understand the greater scope of Aircraft/System level development and certification processes including environmental testing and interfaces to the item level compliance processes.
Download complete TR-103 course description and training outline. [PDF]
TR-104
Avionics Certification Academy
This online academy is for all engineers, project managers, quality assurance professionals, management and others seeking to better understand DO‐254, DO‐178C and other related compliance requirements. This academy features a growing list of classes to cover many aspects of avionics compliance, with an emphasis on practical application and success tips.
Download complete TR-104 course description and training outline. [PDF]
TR-105
Certification of Software (DO-178 B – C) Delta Class (Differences)
This one day course is tuned for the software engineer familiar with DO-178B and facing compliance with DO-178C for the first time. This short class focuses on examining the changes and comparing the differences between DO-178B and DO-178C.
Download complete TR-105 course description and training outline. [PDF]
TR-107
Certification Overview
This 1/2-day course is best suited for the hardware/software engineer or manager wanting to understand the greater scope of Aircraft/System level development and certification processes including why and how the industry standards such as DO-160, DO-254, DO-178C and ARP4754A are used in the certification compliance Processes.
Download complete TR-107 course description and training outline. [PDF]
TR-Custom
Certification of Hardware (DO-254) & Software (DO-178C)
This three-day course is tuned for the engineer facing compliance with DO-254 & DO-178 for the first time or simply wanting to refresh their understanding of today's airborne software compliance processes –now including a comparison of the changes from DO-178B to DO-178C.
Download complete TR-Custom course description and training outline. [PDF]